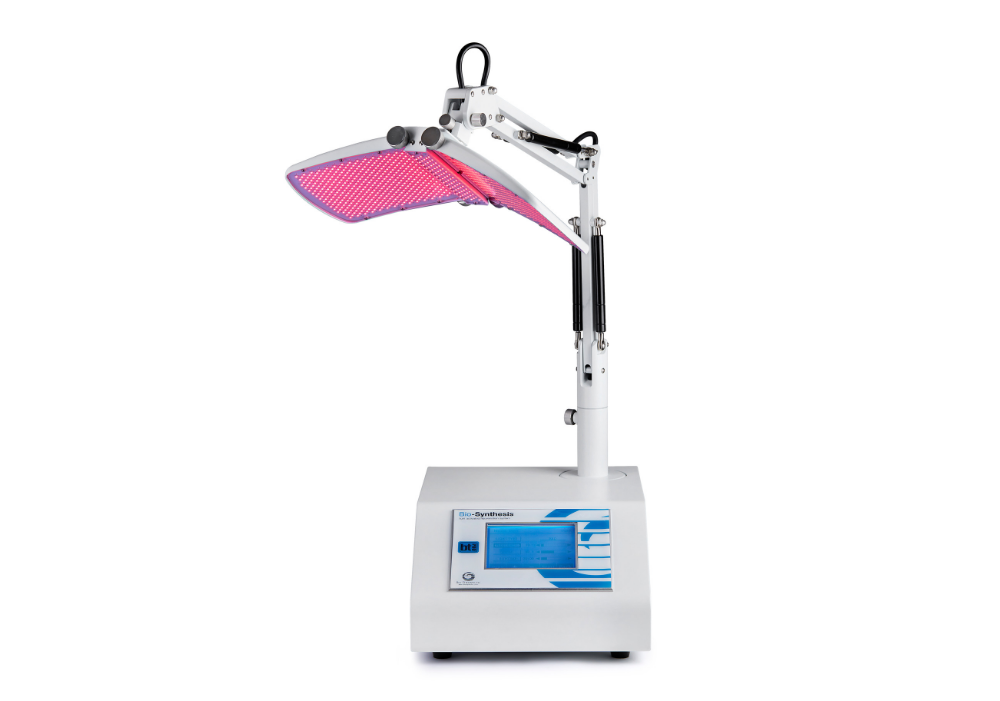 Bio-Synthesis LED
The Bio-Synthesis™ LED machine is a market-leading device designed for ultra-professional light activated rejuvenation treatments. This advanced LED system utilises four different high intensity LED lights (red, yellow green and blue) to deliver a broad range of targeted services.
Call AU
1300 655 013

, NZ

0800 398 749


or click here for a free, no obligation quote
Download our complimentary
2019 Technology Guide
6 pre-set LED facial applications
With six ready-to-go pre-set facial applications, the Bio-Synthesis™ makes performing targeted LED facials easier than ever while the agile manual mode enables skin therapists to individualise the treatments to the client's specific needs by adjusting the nanometre, hertz, light intensity and treatment duration.
Best Price Guarantee* Call Today!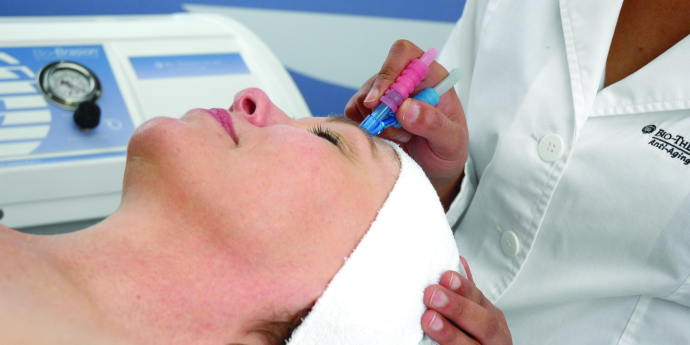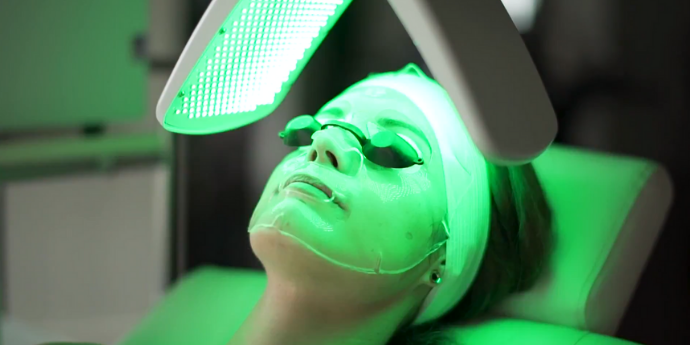 Specifications
Dimensions: 18"L x 12.5"W x 6.75"H
Weight: 24kg
LCD touch screen: 4.75" x 3.5"
Nanometres: 640nm, 590nm, 575nm, 470nm
LED colours: Red, Yellow, Green, Blue
Frequency: 10Hz-100Hz
Power/intensity: 0-550 J/cm²
Lights per nanometre: 1,000
Max output: 480mW/cm²
Sequencing technology in all pre-programmed modes
Unlimited concurrent sequencing manual mode
White powder coated casing
Over 4,000 individual diode lights
Additional Top Features
From hands-free application to a 6-way adjustable panel, the Bio-Synthesis™ is loaded with cutting-edge features to take your facial services to an ultra-professional level.
Hands-free treatment frees up time for the therapist
Over 4,000 individual LED lights in each system
Maximum treatment coverage for face, neck and décolleté
6-way adjustable panel for flexibility when treating
User-friendly touch screen control panel
Included Chromatic product system enhances results
Beauty Equipment Sales and Financing
Please also view our Sales and Financing options for a solution that works for your salon, or call our team of experts now on AU 1300 655 013 or NZ 0800 398 749 and let us help tailor a custom made solution to suit your individual business and budget.

The Global Beauty Group Best Price and Quality Guarantee
All customers can rest assured that we deliver the highest quality products at the lowest prices, guaranteed! We guarantee to beat any genuine competitor's quote on our full range of products, so talk to one of our friendly consultants today. Experience our fully comprehensive and personalised customer service and see for yourself why The Global Beauty Group is Australia's premier aesthetic beauty equipment supplier.
Call us now for a free, No obligation quote on AU 1300 655 013, NZ 0800 398 749